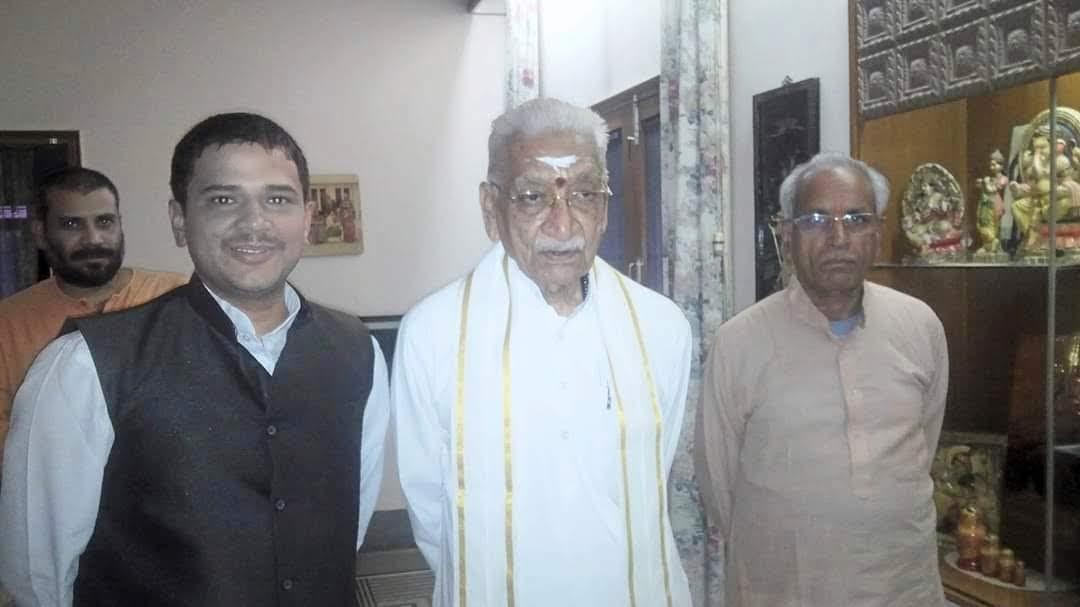 Akash Singh Lallu alleviates the suffering of people with his humanitarian approach and inculcates goodwill among people
With a leadership quality that inspires thousands, Akash Singh, a social activist striving to make the world a better place get recognized by V.H.P. 's organization secretary Kashi province Manoj Shrivastava. Under the guidance of Manoj, Akash came to be associated with lots of social upbringing activities across the country.
Not everyone has the will and determination to do something exemplary for the upliftment of society. But using all the resources he had, Akash Singh serves various communities with his philanthropic methodology. An energetic, persevering, and determined character, the man hails from a small town in Uttar Pradesh and is driven to build a world worth living where individuals are acquainted with utilities to stand up and tackle their issues themselves. 
An academician by profession, he is associated with the Basic Education Department, Behraich, Uttar Pradesh. Having earned his B.ED from Dr. Ram Manohar Lohia Awadh University, Ayodhya, Uttar-Pradesh, India, he has manifested himself as an exemplary educator.  Striving to enable people in getting fundamental necessities, he has effectively been aiding poor and underprivileged individuals consistently to increase their quality of life.
Confederating with Akhil Bharatiya Vidyarthi Parishad, he started his facilitation and nurturance to help and serve the people of India. He says, "My work is not limited to my job. I am working day and night to support, uplift, and assist people who are struggling to sustain themselves for a living." Due to his unique quality, supporting nature, he has become a well renowned and popular social activist and helping needy people in various forms.
Apart from accomplishing all his responsibilities on a regular basis, he is actively participating in all social activities and is always prepared to serve the development of the nation no matter what. Akash Singh has garnered a lot of appreciation for his tenacious vision and immovable responsibility towards society.
The virtuoso has been recognized and awarded by many central VHP office bearers, mainly Champat Rai and Rajendra Singh Pankaj. An eminent member of V.H.P. since 2008, Akash has volunteered and served as a co-coordinator of the traffic system of Vishwa Hindu Parishad during Mahakumbh 2013 in Prayagraj, Uttar Pradesh. He has also bagged the award and has been offered the role of Member of State Working Committee, BJYM(BJP), Uttar Pradesh in 2014. His passion and contribution earned him a permanent role in Vishwa Hindu Parishad.