It is rightly said that there is no alternative to hard work and there are no shortcuts to success. To achieve greater milestones you need to move a step ahead and put your best foot forward. Even seemingly impossible goals can be achieved if you put your heart and soul into them. People who imprint their strong foothold in the professional world are the ones who strive for their goals and stick to the basics, and eventually become an inspiration for other people.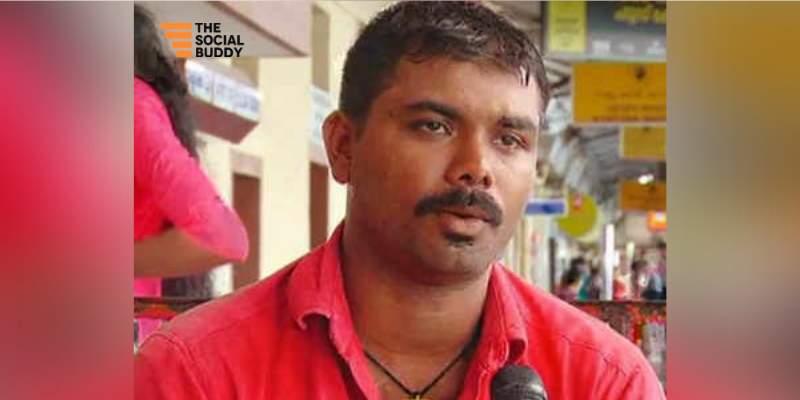 Sreenath K, a coolie from Kerala, is an inspiration to millions of UPSC aspirants as he fulfilled his dream of becoming a civil servant despite the hurdles that stood in his way. With no books and a private tutor, Sreenath K cracked the civil service exam with his sheer determination and hard work. IAS Sreenath K is a native of Munnar and belongs to a middle-class family. His past story never overshadowed his present. Despite working as a person carrying the luggage and bags of the passengers at the railway station, Sreenath K never limits himself but rather pushes himself to achieve the impossible. Being the only breadwinner of his family he was occupied with several responsibilities but he never gave up on his dreams and reached newer heights that everyone dreams of. 
His moment of epiphany came when he realized that his income wasn't sufficient for his family and he had to think of future expenses and savings for his little daughter so that she does not go through the same he does. Therefore, he started working at night as well to earn a good amount of money that will support his family which even helped him to a certain extent but he was not able to earn more than Rs. 400-500 rupees per day. And that day he thought of appearing for civil services as it is the only way out to increase his financial income.
Sreenath began studying for the civil services exam, but due to a lack of funds, he was unable to pay high tutor costs. That's when his smartphone stepped in and he started watching online lectures on his smartphone instead of paying for expensive coaching and study materials to crack the UPSC exams . Sreenath passed the KPSC thanks to his hard work and commitment. He had a solid career after the exam, but his goals remained unfulfilled.
Simultaneously, he maintained his preparation and applied for the UPSC. He became more focused and determined to his aim with each UPSC attempt. Sreenath finally passed UPSC on his fourth attempt and proved that nothing is impossible if you are willing to go the extra mile and put in the extra effort. 
Sreenath K is one such inspirational personality who with his strong willpower and determination has gained momentum among the audiences for his never-giving-up nature and his prominent position. With the mindset to believe in yourself and never give up on your dreams, Sreenath has been able to move forward with his decision of appearing for UPSC exams and further qualified for it.