Covid has been a tough time for everyone, some lost their jobs while others lost their loved ones, however, life keeps on moving and this is what Geetha Saleesh, a visually-impaired woman who now runs an online food delivery venture, believes in. Geeta's startup has immensely grown and now caters to Pan-India.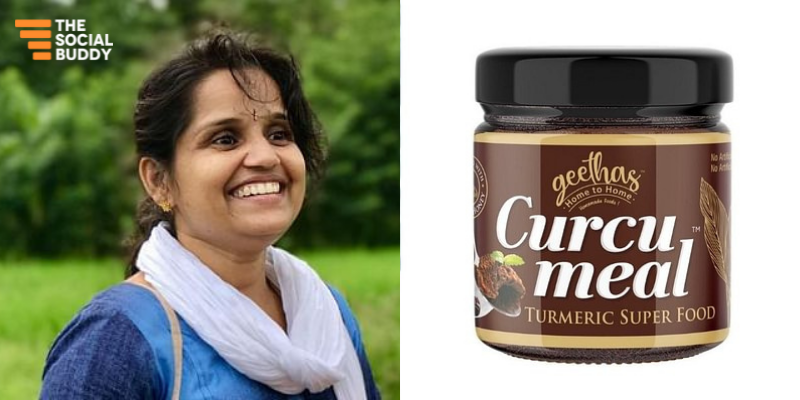 Geetha, who hails from Thrissur, Kerala lost her vision at the young age of 15. However, she never considered herself less fortunate and always had the zeal to prove herself and to start something on her own. At the age of 37, in 2020, she, along with her husband incepted her own food delivering venture- 'Geetha's Home to Home'. She started her business by investing just three lakh rupees and now earns around 50,000 rupees a month. Currently, her venture sells around 10 homemade, natural products that include turmeric, ghee, and date decoction. 'Geetha's Home to Home' that started from a small town in God's Own Country is now delivering products across Pan-India. All throughout her journey, her husband, Saleesh Kumar, who is a medical representative, has been a terrific support. 
Witnessing a massive surge in demand and understanding the importance of the digital space, the entrepreneur has recently launched her own website where people can easily place their order. Talking about her aim and future goals, Geetha says "In the upcoming future, I wish to employ more differently-abled people to make them financially independent." She further adds that "If you have an idea do not wait for the 'right time'. Start small, and gradually you will witness growth."
Geetha Saleesh's journey, without a doubt, is an inspiration to people who wants to make it big and be independent. She has proved to the world that if you have the zeal in you, then success is barely away from you.