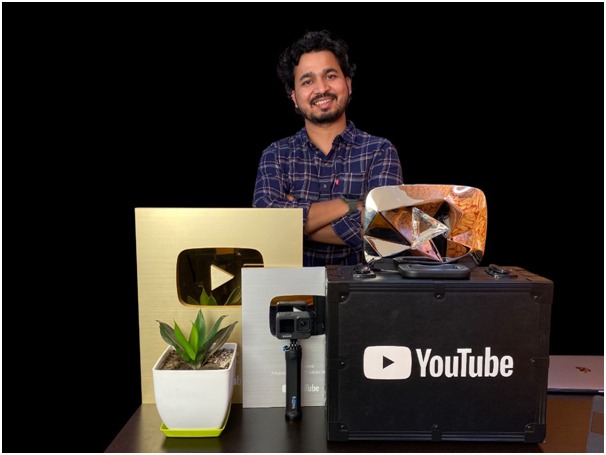 Recalling childhood education one could always remember nothing but the rhymes that were taught then in the classroom. The clip clap, the chanting, and papa calling "Johnny Johnny" were some of the most soothing and beautiful songs anyone would have ever heard. Considering this nostalgic contemplation, it can be said that nursery rhymes set the chords of rhythms in ones' life.
In an amazing makeover, one of the most popular and India's biggest YouTube channels- ZappyToons, is creatively personifying these melodies by adding visuals to them. One of its most popular rhymes "Ek Mota Hathi", with 5 Million Likes and 1.4 Billion views, is now on the tips of every child.
The video is among the most viewed Indian videos and accentuates on moral ethics of bonding and togetherness among children.
The channel has brought a revolution in primary education in India and all this has been made possible with the aesthetic sensibility of its founder, Ajay Singh Bisht.
Ajay hails from a small village in Uttarakhand and is a computer Science Engineer by profession. His YouTube channel, with record-breaking 12.9 Million subscribers has become a perfect destination for Hindi Rhymes and Stories. Splendidly, Social Blade, an American website that tracks social media statistics and analytics, gave it a global ranking of 30 in the education category. He owns more than 50 Channels and his incredible following can be traced from his more than 20 Million Subscribers and more than 6 Billion Views in totality. He is an explicit holder of 8 YouTube Silver Buttons, 3 Gold Buttons and 1 Diamond Button.
Apart from owning ZappyToons, he has extended his domain to being a YT Consultant. He has been proving YouTube Consultancy to several channels from India and Abroad in context to the same. Remarkably, he has also worked with brands like – AmericanExpress, Oyo, Flipkart, City Bank and India Today. As an accomplished individual, he plans to help nearly 100000 people start and grow their YouTube channels via provisioning of linked courses and consultation.
His success story wasn't a smooth journey, however sailing over and above all tides he has reached a record-breaking position with a sole mantra of doing things with zeal, passion, and putting plans into execution. Not only "Ek Mota Hathi" but other of his videos have also gained popularity among the masses. The persona lies in the fact that successful people execute incredibly well and Ajay Singh owns this incredibility.